FMDiff at Exhibitions and Presentations
A collection of pictures
2014 Developer Conference in San Antonio, TX, USA (JW Marriott San Antonio Hill Country Resort & Spa) - July 28-31
You are invited to visit our vendor session on Thursday, July 31 2:00 p.m. - 3:15 p.m. in room Periwinkle
2013 Developer Conference in San Diego, CA, USA (Hilton Bayfront) - August 12-15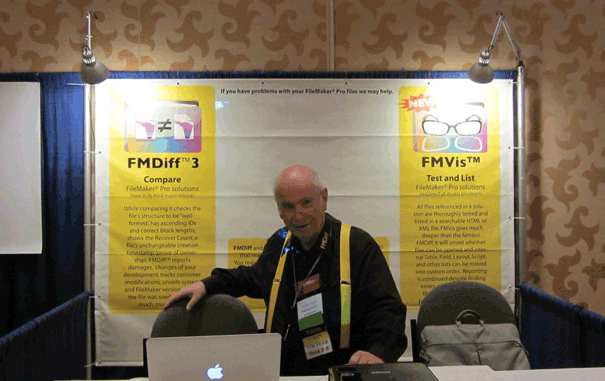 Winfried Huslik presenting FMDiff 3 and a preview of FMVis
2011 Developer Conference in San Diego, CA, USA (Hilton Bayfront) - August 2-5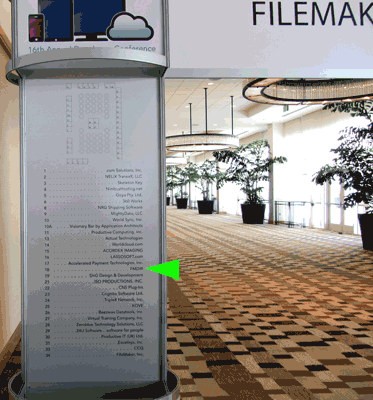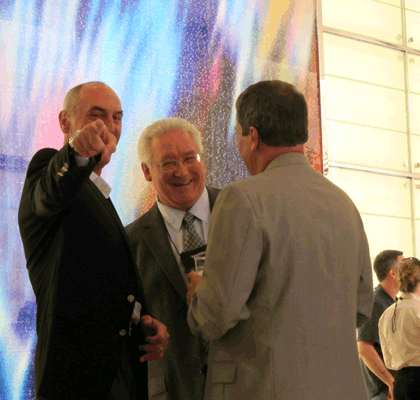 Entry to the Conference and showroom
Bill Epling has spotted me.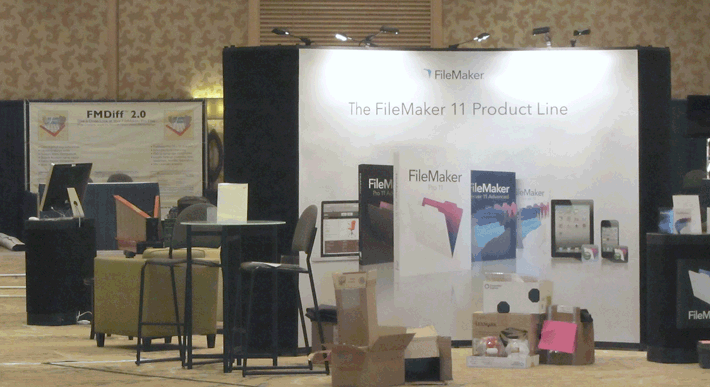 FileMaker booth: work in progress.
2010 Developer Conference in San Diego, CA, USA (Sheraton Hotel & Marina) - August 15-18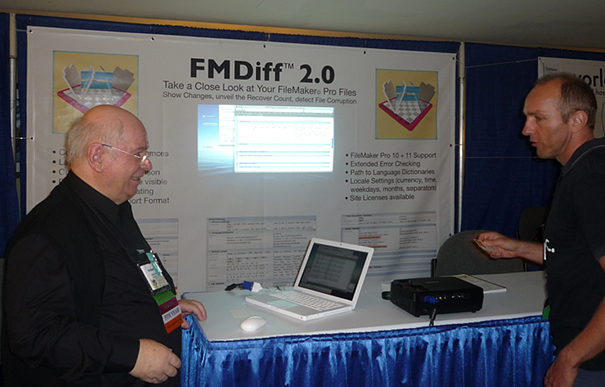 The new FMDiff 2.0 booth appearance with Winfried and Uli
2009 Developer Conference in San Francisco, CA, USA (Hilton O'Farrell Street) - August 13-16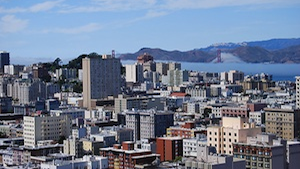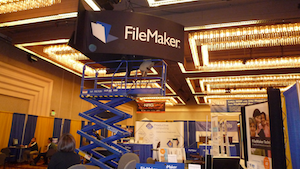 View to the Bay Bridge
Exhibitors move in
2008 Developer Conference in Phoenix, Arizona, USA (J. W. Marriott) - July 13-17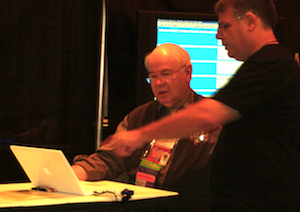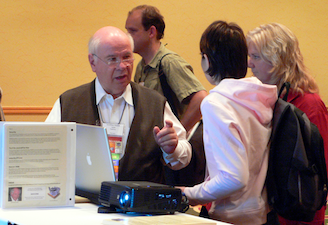 Left: Special demonstration for Jeff Benjamin (FileMaker, Inc.) at the FMDiff booth.
2007 Presentation at Abecon b.v., Huizen, Amsterdam, The Netherlands, on Nov 9th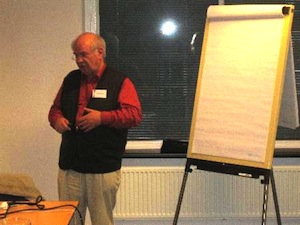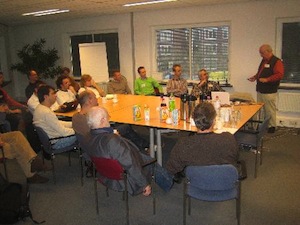 Winfried Huslik explained the FileMaker file structure and how FMDiff can be utilized to compare files and folders of a solution, as well as to detect file corruption. After the presentation more than half of the participants ordered FMDiff.

Any information about FMDiff and FMVis is subject to change without notice.
© 2005 - 2015 Winfried Huslik †. © 2023 Jürgen Geßwein. All Rights Reserved. FMDiff and FMVis are trademarks of Jürgen Geßwein, Augsburg, Germany. FileMaker is a trademark of FileMaker Inc., Santa Clara, CA, USA. Other trademarks mentioned are property of their respective owners. This web site has not been authorised, sponsored, or otherwise approved by FileMaker, Inc.